Sample Report
The Report My Loss certificate is provided on completion of the reporting process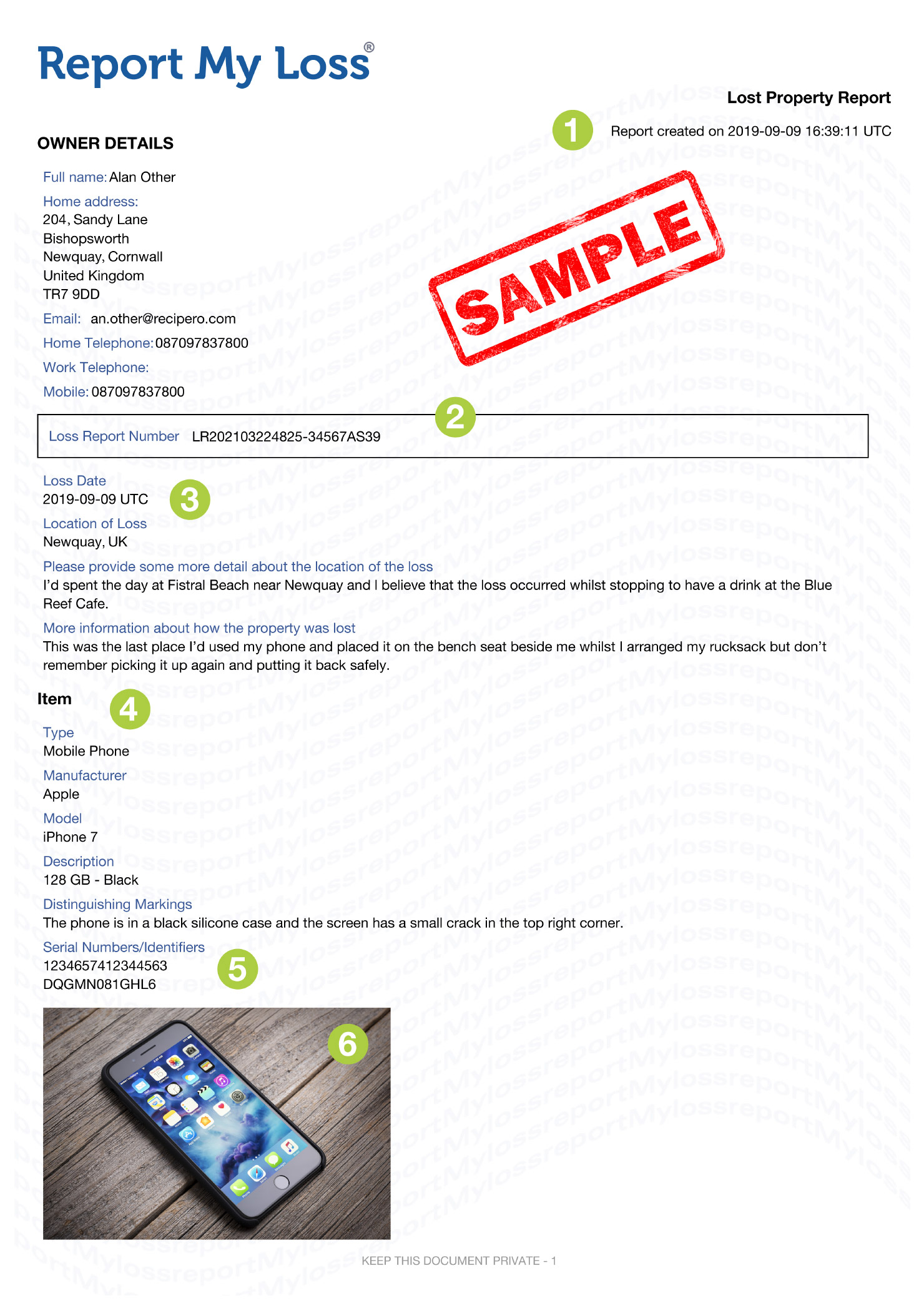 Explanation Notes
The numbers overlaid on the Sample Report refer to the corresponding notes below.
Submission Date: This date - in the format of Coordinated Universal Time (UTC) - refers to the date the report was submitted to Report My Loss.
Loss Report Number: This is your certificate's unique ID. When making an insurance claim you will need to provide this so that the insurer can validate the report.
Loss Detail: Provide as much detail about the circumstance of your loss as you're able, including the date of the loss, location of the loss, detail about the loss location and how the item was lost.
Lost Item Detail: Provide details about your lost item including; type of item, manufacturer, model, description, along with any distinct markings.
Serial Number/Identifier: Where possible, provide an identifier. Most electronics and portable technology have one and in the case of a phone, an IMEI number. This could also be an engraving or bike tag for instance. You're able to provide up to three identifiers per item. It is recommended that you provide as many as possible to increase the chances of identification of your lost item(s).
Photograph: Where possible, provide a photograph of your lost item. The system will accept most image formats such as JPG and PNG, with a file size ideally no greater than 2mb.